Sewer Lines and Water Services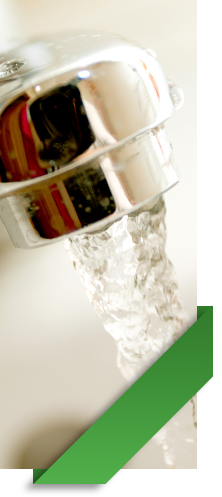 We rely on our sewer lines and water lines each and every day, but chances are, you probably don't think about them all that much. However, if your sewer line or water line stops working or gets damaged, there's a good chance that you won't be thinking about much else for a while! A sewer or water line that has to be replaced or repaired isn't a small plumbing job that you should entrust to just anyone. It is a big job that requires an experienced, professional plumber that you can trust, and that is where we come in.
We are Culler Plumbing Services, and we have been the premier plumber in the Metro East Illinois area for more than twenty years now. We are committed to getting the job done right the first time so that you can enjoy a working water or sewer line once again and move on with your life! Our team of expert plumbers has the experience, skill, and expertise that you need, and we have what it takes to complete the job, no matter what is causing your sewer or water line to be in need of repair. We proudly offer state of the art techniques, like water jetting and trenchless excavation, so that we can best serve your every plumbing need!
We know that getting a sewer or water line repaired or replaced is one of the most expensive projects you will have to face as a homeowner. That is why we are proud to say that we offer our own financing options. You shouldn't have to take out a second mortgage or put off the repairs you need because of your financial situation. Get the help you need, when you need it by turning to the experts at Culler Plumbing Services. Contact us today to get started.