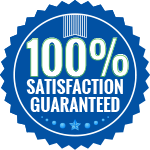 A small town doesn't mean that residents don't experience big plumbing problems! Culler Plumbing Services offers Dupo, IL plumbing services for residential and commercial repairs and remodels. We take on all sizes of jobs, nothing's too big or too small for our expert plumbers to handle. With over 20 years of experience, our local plumbers are guaranteed to take care of the problem efficiently and at a competitive price.
At Culler Plumbing Services, we can help you with a bath or kitchen remodel to ensure that your plumbing is installed correctly and flows beautifully. In addition to scheduled plumbing repairs or remodels, we offer 24-hour emergency plumbing service and maintenance on all of your water-based appliances (hot water heater, water softener, or septic system).
---
When Do You Call An Emergency Plumber?
At Culler Plumbing, we are proud to offer the residents of Dupo 24-hour plumbing services to get your emergency plumbing problem fixed before it causes more damage. Follow these helpful tips to decide if you should call our emergency plumbers or if it can wait until Monday morning.
Can it wait? – Leaks, floods, and burst pipes cannot!
Is it your responsibility? — Do you rent or is it the city plumbing?
Is it something a plumber can fix? — You'd be surprised what we can do!
Don't hesitate to call us! If you are not sure, we can help diagnose and give you recommendations over the phone, and if it is something that needs to be taken care of right away. When you call us with an emergency, one of our certified plumbers will arrive promptly to take care of the entire job no matter how simple or complex it may be. You will always be billed by the job rather than by the hour to ensure that you are completely satisfied and that our technicians work quickly and thoroughly.
Contact us to schedule your plumbing services with your trusted local plumber today!
---

Want to avoid hiring a Dupo plumber? Keep these tools on hand to DIY.
Whether you are a skilled plumber, a savvy do-it-yourself homeowner, or you just want to be able to take care of minor plumbing issues without calling in your local plumbing company, you can start by having the right tools!
Of course, if you don't have the right tools for the job, aren't sure how to use them, or have attempted to fix it yourself with no luck, don't hesitate to call the team at Culler Plumbing Services. Our experienced plumbers are available and ready to help with your plumbing problems!
Plumbing tools every home should have.
Your Dupo plumber has compiled this list of basic plumbing tools that every homeowner should own.
A plunger.
As long as your home has at least one sink plunger (the classic, red, bell-type plunger) and one toilet plunger (the cup-like plunger with a pullout flange), you are well armed to handle clogs. We recommend that you leave a toilet plunger next to every toilet in the house to prevent the embarrassed clogger from getting creative and coming up with less-than-helpful solutions in an attempt to not alert you of the clog.
Adjustable pipe wrench.
Part of any standard toolset, the pipe wrench comes in handy for a variety of plumbing issues. If you do not have a pipe wrench, you can make do with pliers or another wrench when tightening pipe seals, just be careful not to strip the threading.
Warning: Do not overtighten!
Tongue and groove pliers.
Tounge and groove pliers, also referred to as water pump pliers, are good to have on hand for a variety of reasons, but mainly to help correct plumbing emergencies. The serrated gripers and right-angled jaw allow you to tighten, loosen, or hold a wide range of fittings at odd angles — perfect for under-sink pipes that are hard to reach with regular pliers! These pliers are not a standard part of a general purpose wrench or tool kit but is one that you'll wish you had invested in when your faucet is leaking or your pipes are frozen.
For help using any of the tools mentioned here or correcting a clog, leak, or frozen pipe — or any other plumbing problem — schedule your plumbing appointment or enlist the emergency plumbing services of your local Dupo plumbing company. At Culler Plumbing Services, we have been serving homeowners of Dupo and the surrounding area for more than 25 years and always come prepared with the right tools for the job! Contact us today.