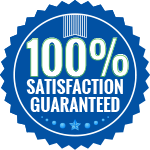 A small town doesn't mean that residents don't experience big plumbing problems! Culler Plumbing Services offers Dupo, IL plumbing services for residential and commercial repairs and remodels. We take on all sizes of jobs, nothing's too big or too small for our expert plumbers to handle. With over 20 years of experience, our local plumbers are guaranteed to take care of the problem efficiently and at a competitive price.
At Culler Plumbing Services, we can help you with a bath or kitchen remodel to ensure that your plumbing is installed correctly and flows beautifully. In addition to scheduled plumbing repairs or remodels, we offer 24-hour emergency plumbing service and maintenance on all of your water-based appliances (hot water heater, water softener, or septic system).
---
When Do You Call An Emergency Plumber?
At Culler Plumbing, we are proud to offer the residents of Dupo 24-hour plumbing services to get your emergency plumbing problem fixed before it causes more damage. Follow these helpful tips to decide if you should call our emergency plumbers or if it can wait until Monday morning.
Can it wait? – Leaks, floods, and burst pipes cannot!
Is it your responsibility? — Do you rent or is it the city plumbing?
Is it something a plumber can fix? — You'd be surprised what we can do!
Don't hesitate to call us! If you are not sure, we can help diagnose and give you recommendations over the phone, and if it is something that needs to be taken care of right away. When you call us with an emergency, one of our certified plumbers will arrive promptly to take care of the entire job no matter how simple or complex it may be. You will always be billed by the job rather than by the hour to ensure that you are completely satisfied and that our technicians work quickly and thoroughly.
Contact us to schedule your plumbing services with your trusted local plumber today!