Plumber in East St. Louis, Illinois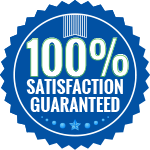 Home to the Gateway Geyser, East St. Louis is a city built with some of the best plumbing around, which is why Culler Plumbing feels right at home here:  An All-American local plumber for an All-American city.  East St. Louis is packed with rich history and culture, and Culler Plumbing is the company that respects every aspect of this unique place.
Our remodeling brings modern and state of the art plumbing to old buildings, preserving the history while updating its function.  All of our plumbing services are top of the line and efficient, so make us your new 24 hour plumber today!