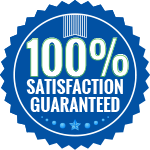 Being the third oldest city in Illinois, Edwardsville is as unique and beautiful as it is historical.  With a series of plumbing factories just South of this city, finding a local plumber in the multitudes can be more difficult than you originally thought. However it may seem, this is a good thing for you because local plumbers have to excel and compete for your business!  Culler Plumbing has been providing the best possible plumbing services at a competitive price, and our success is proof of our dedication to those two qualities.
Since 1890, Edwardsville has been a city that is devoted to a quality of life for families and residents of all colors, creeds, and in all tax brackets, and Culler Plumbing has certainly adopted this value. Affordability and quality service are now at your fingertips, whether you are completing a bathroom remodel, installing a gas fireplace, have a leaking faucet, or have a real plumbing emergency, just contact us today to make us your favorite Edwardsville plumber!
---

When Do You Call a Plumber?
At Culler Plumbing, we understand that we are in an era of eager homeowners and a do-it-yourself attitude. We applaud those who tackle their own home improvement and repairs themselves. However, there are a few times that it is not advisable to make repairs on your own, for your safety and the health of your home. Here are some common plumbing problems that can cause a lot of damage very quickly. If any of these problems are happening in your home, give us a call right away!
Your drains or toilet clog frequently. Don't use costly drain cleaner that can cause more damage, contact us so we can get to the root of the problem.
Your wall vibrates when you flush the toilet.
You see signs of water anywhere — floors, walls, ceilings, around appliances, etc.
You can hear water running when the faucet is off.
Your water bill has gone up with no apparent reason.
You can smell sewage, mold, or mildew.
You notice cracks in foundation or wet spots in the yard.
Don't hesitate to call us! Even if you are not sure, we can help diagnose and give you recommendations over the phone. We can schedule you for an inspection or plumbing repair, or if you have a plumbing emergency, we offer 24-hour plumbing services to get your system flowing again.
Contact us to schedule your plumbing services with your trusted local plumber today!