Plumber in Edwardsville, Illinois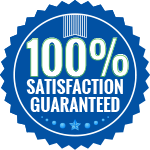 Being the third oldest city in Illinois, Edwardsville is as unique and beautiful as it is historical.  With a series of plumbing factories just South of this city, finding a local plumber in the multitudes can be more difficult than you originally thought.  However it may seem, this is a good thing.  Culler Plumbing has been conditioned by the competition to bring you the best plumbing services at a competitive price, and our success is proof of our dedication to those two qualities.
Since 1890, Edwardsville has been a city that is devoted to a quality of life for families and residents of all colors, creeds, and in all tax brackets, and Culler Plumbing has certainly adopted this value.  Affordability and quality service are now at your fingertips, just contact us today to make us your favorite Edwardsville plumber!