Plumber in Fairview Heights, Illinois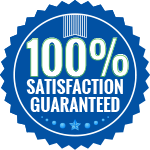 Keeping Fairview Heights Flowing!
A close-knit community and small village, Fairview lends itself to producing honest and hard-working citizens, and Culler Plumbing is no exception. Dedicated to small-town values and exceptional products, our Fairview Heights plumber will always take care of you!
With fantastic services in plumbing, water heater repair/replacement, drain cleaning, remodeling, excavations, and commercial plumbing, we are as versatile as we are effective. We take top-of-the-line 24-hour plumbing services and bring them at a price that would make any homeowner in Fairview happy! Contact us today and see why our customers love us.
Take advantage of all of our superior services, including:
Plumbing Services in Metro East Illinois
At Culler Plumbing Services, we offer a variety of services including:
Contact us today for the best Collinsville plumber, and our expert technicians will get the job done quickly, within your budget, and with nothing but perfection!
---
Your Plumbing Maintenance Checklist
Keeping your home functioning properly takes some hard work and a lot of maintenance. There are several different systems that work together to make your home comfortable and operable. To keep your plumbing system in tip-top shape, follow this handy checklist.
Drains should be cleaned regularly, especially when you notice a slow in the flow of water.
Septic tanks should be emptied and cleaned at least annually and leach fields should be tested regularly.
Water heaters should be inspected and cleaned to remove sediment annually.
If you have a water softener or filter, it should be cleaned annually.
Review the year's water bills to look for trends and any increase.
Clean and inspect your sump pump annually.
If you feel comfortable performing these tasks yourself, do them as often as possible. If you are concerned about doing it yourself, schedule an appointment with one of our experienced plumbers.
---

What Culler Plumbing Offers the Homeowners of Fairview Heights
At Culler Plumbing, we offer superior plumbing services that range from routine maintenance to underground excavation and everything in between. However, we are proud to offer the homeowners of Fairview Heights and the surrounding East Illinois area so much more than skilled plumbing service or expert plumbing advice, although we offer that too!
Licensure
Culler Plumbing is licensed through the Illinois Department of Public Health as an Illinois Plumber. License verification can be made easily online using License# 058-176496.
Insurance
Because plumbing is the second highest liability in home repairs and new construction, Culler Plumbing protects our plumbing technicians and your home with insurance. Less risk and better results are the missions of Culler Plumbing Services.
Price
At Culler Plumbing, we offer fair plumbing prices that are affordable. We make this possible by charging by the job, not by the hour and by offering promotions and coupons for our customers to save on services.
Warranty
At Culler Plumbing Services, we offer a 100% Satisfaction Guarantee, if there is something you are not happy with, we will gladly fix it. Additionally, we offer service and product warranties that vary with the service and products used, so ask your technician during the initial estimate about your specific warranty.
Ratings
At Culler Plumbing, we have been providing high-quality plumbing service to Metro East Illinois since the dawn of online rating platforms. So, it should come as no surprise, we have a plethora of reviews that provide accurate ratings. And, our marks are high! Check us out on Top Rated Local®, the Better Business Bureau, and Angie's List®
Experience
Culler Plumbing Services has been serving the homeowners of Fairview Heights and the surrounding areas for 13 years, but our team of skilled plumbing technicians is armed with a quarter-century of plumbing experience. That means we've seen it all!
If you haven't explored our entire service menu, you'll be pleasantly surprised to find that at Culler Plumbing, we are your one-stop full-service plumbing company. Contact us for your free estimate and to schedule your service.