Plumber in Fairview Heights, Illinois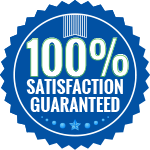 Keeping Fairview Heights Flowing!
A close-knit community and small village, Fairview lends itself to producing honest and hard-working citizens, and Culler Plumbing is no exception. Dedicated to small-town values and exceptional products, our Fairview Heights plumber will always take care of you!
With fantastic services in plumbing, water heater repair/replacement, drain cleaning, remodeling, excavations, and commercial plumbing, we are as versatile as we are effective. We take top-of-the-line 24-hour plumbing services and bring them at a price that would make any homeowner in Fairview happy! Contact us today and see why our customers love us.
Take advantage of all of our superior services, including:
Plumbing Services in Metro East Illinois
At Culler Plumbing Services, we offer a variety of services including:
Contact us today for the best Collinsville plumber, and our expert technicians will get the job done quickly, within your budget, and with nothing but perfection!
---
Your Plumbing Maintenance Checklist
Keeping your home functioning properly takes some hard work and a lot of maintenance. There are several different systems that work together to make your home comfortable and operable. To keep your plumbing system in tip-top shape, follow this handy checklist.
Drains should be cleaned regularly, especially when you notice a slow in the flow of water.
Septic tanks should be emptied and cleaned at least annually and leach fields should be tested regularly.
Water heaters should be inspected and cleaned to remove sediment annually.
If you have a water softener or filter, it should be cleaned annually.
Review the year's water bills to look for trends and any increase.
Clean and inspect your sump pump annually.
If you feel comfortable performing these tasks yourself, do them as often as possible. If you are concerned about doing it yourself, schedule an appointment with one of our experienced plumbers.