Plumber in Glen Carbon, Illinois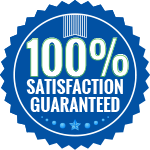 Glen Carbon is a small community founded by those who understood the value of hard work, and Culler Plumbing Services is woven from the same cloth. Just like the coal miners, railroad workers, and World War I veterans who established this great village, the expert plumbers at Culler Plumbing are dedicated to providing expert service and quality work to every resident.
If you're looking for a plumber in Glen Carbon, IL then Culler Plumber is the company you need! We offer residential and commercial plumbing repair or remodel service as well as 24-hour emergency plumbing in Glen Carbon, IL. At Culler Plumbing our team is prepared to handle any problem you have, no job is too small or too big.
If you request emergency service then a technician will arrive in fully stocked trucks with the newest tools and the latest plumbing technology. We believe in getting the job done perfectly the first time so we don't waste any of your time. We have a step-by-step system for every problem and will communicate each part of the process clearly to you so that you can have confidence that the job was well done.
A few of our plumbing services include: