Plumber in Glen Carbon, Illinois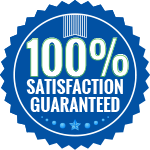 Serving Glen Carbon's Plumbing System For Nearly Three Decades!
Glen Carbon is a small community founded by those who understood the value of hard work, and Culler Plumbing Services is woven from the same cloth. Just like the coal miners, railroad workers, and World War I veterans who established this great village, the expert plumbers at Culler Plumbing are dedicated to providing expert service and quality work to every resident.
If you're looking for a plumber in Glen Carbon, IL then Culler Plumber is the company you need! We offer residential and commercial plumbing repair or remodel service as well as 24-hour emergency plumbing in Glen Carbon, IL. At Culler Plumbing our team is prepared to handle any problem you have, no job is too small or too big.
Plumbing Remodel in Glen Carbon
The skill and experience of our plumbing company, with the help of modern plumbing equipment and state-of-the-art techniques, has made us a favored company for kitchen and bath remodels, and fireplace installation! Along with a beautiful new room, we are proud to help improve your water efficiency and reduce your family's water consumption.
Residential Plumbing Services in Glen Carbon
At Culler Plumbing Services, we are able to manage your plumbing system including toilets, faucets, and garbage disposal installation, maintenance and repair. Other common plumbing services we offer include:
There is no job too big or too small for the plumbers at Culler Plumbing! Call for your free estimate today.
Outside Plumbing Services
Your plumbing system is not just located within the walls of your home and reach outside. Not to worry, we are equipped to handle any plumbing problem! We can install or repair outside hose bibs and sewer lines and gas line, We can use camera inspections, water jetting, or excavation to inspect or repair your system.
At Culler Plumbing, we pride ourselves on offering top-quality plumbing services at affordable prices. We charge for the job and not by the hour, so you can rest assured that you are getting the best quality service at a great price.
Contact us for your free quote and schedule your plumbing service today!

---
Why Hire a Professional Plumber Instead of DIY
At Culler Plumbing Services, we wholeheartedly support the courageous homeowners who tackle home improvement projects with a carefully thought out plan. The sweat equity and elbow grease helps to create a finished product that you can be proud of and is worthy of more respect than commercially purchased decor. However, when it comes to plumbing renovations, we are of the mindset that you should at least consult the professionals! Here are just a few reasons we think you should consider hiring a professional plumber rather than doing it yourself.
Building Codes
If the mere sight of building codes makes you wonder what we are talking about, you should definitely call a plumber! Building codes include rules and regulations relating to approved materials, legal configurations, and more. If you aren't sure what codes govern your project, contact the experts at Culler Plumbing Services. We can help answer any of your questions, and all of our work is insured and warrantied.
The "Good Enough" Effect
Many do-it-yourself'rs choose to take on home projects to save money, get the perfect custom end product, and the satisfaction of a job well done. However, because most home improvement projects are outside the skillset of the everyday homeowner, a well-done, good-enough project is acceptable. However, when it comes to water and electricity, "good enough" is NOT good enough. One miswired electrical project can result in a fried electrical box or electrocution in the best case scenarios; and in the worst, a house in flames. When it comes to plumbing projects, a single overtightened connection or a slow drip can result in $20,000 in water damage, easily. When you are attempting a kitchen or bath remodel, contact Culler Plumbing Services for a free estimate.
Putting the Puzzle Together Correctly
In plumbing, there are a variety of products used in assembling your plumbing system. There are different types and sizes of pipes, fittings, and valves. As with carpentry, it is important to measure twice and cut once. In plumbing work, there is such a thing as too tight as well as too loose, making it a very exact art. Incorrect parts or assembly can cause leaks, water pressure issues, or may cause bursts. Leave it to the professionals to get it right, the first time.
Convenience
This reason seems fairly obvious. You can deal with the decor details while we handle all the technical aspects. In fact, we can work in tandem to complete your project all that much quicker. We are generally able to schedule your plumbing services within a few days of you calling.
At Culler Plumbing Services, there is no project too big or too small. Whether you want a new tub installed or you are building an addition to your home, we can help install or repair any portion of your plumbing system. Contact us for your free estimate and schedule your project today.