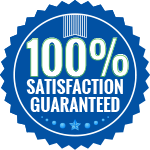 There is no job too big, small, or messy!
From Wilson Park to the Nameoki Strip, Granite City is a beautiful city that features both historical and modern aspects. Like Granite City, Culler Plumbing combines old-fashioned values with the latest state-of-the-art plumbing technology to produce quality service that is unmatched in Metro East Illinois.
With a city as unique as this, you want a plumbing company that gets it. Rooted in Illinois, we understand what makes the plumbing system in your home or business run the way it does, and we have more than 25 years of experience in keeping it running!

Culler Plumbing Service's expert local plumbers can easily tackle everything from installing new gas lines or outside hose bibs to servicing your sump pump, and everything in between. Contact us today and we could be the best plumbing decision you've made yet!  With 24-hour plumbing services, a customer-first mindset, and our sights set on excellence, Culler Plumbing is the best in the business!