Local Plumber in Highland, Illinois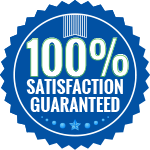 Scheduling services with a trustworthy Highland, IL plumber can seem difficult, but Culler Plumbing Services is able to take on jobs of all types — there is no project too big, too small, or too dirty! We are always prepared to take on even the most complicated plumbing services in Highland, with professionalism and efficiency.
At Culler Plumbing we always charge by the job rather than by the hour, which saves you money. Our technicians are motivated to work quickly and finish every job on time. It also means there are no hidden fees — what you are quoted is what you pay. If you are experiencing a plumbing emergency, then give us a call! We offer 24-hour emergency plumbing service and will arrive with fully stocked trucks to fix any plumbing problem you have. Our technicians are always prepared with high-quality tools and parts so that no time is wasted.
---

What to Look For in a Highland Plumbing Company
At Culler Plumbing, we understand anxieties that you may have when it comes to letting someone into your home to make adjustments or perform work on any of your house's systems. After all, your home is your sanctuary and you never really know the people coming to perform the repairs. To help put you at ease with your decision, let us discuss some of the things you should look for in a potential plumbing company before placing your call to hire them.
Licensure
ensures that the plumbing company has proven to a plumbing authority that they have the training, education, and experience to advertise themselves as professional plumbers.
Insurance
helps to protect both you and the plumbers who come to your home. If there is an accident or something goes wrong, you can rest assured that the plumbing company will be responsible (and able) to correct it. And, if the plumbing technician is injured on the job, you will not be personally responsible.
Price
involved a number of variables. On one hand, you want something affordable, and on the other, you get what you pay for. When it comes to price, check out if the plumbing company offers free estimates, maintenance contracts, and whether or not they offer the same pricing in your neighborhood and other ones that are better off financially. Transparency and honesty are critical in pricing options. Be wary of those plumbing companies that charge by the hour, can only offer a "ballpark" quote, or dodges answers about cost altogether.
Warranty
workmanship and manufacturer warranties are important to protect the work that is done. Additionally, if you need the plumbing company to work on your appliances, you ensure that the work will not violate the warranty. Satisfaction guarantees are also important to protect the work that is done.
Reputation
is key! When you ask your neighbors, friends, and coworkers what who they would recommend, you'll get their honest interpretations. Most homeowners know which businesses to avoid and which ones provide superior service.
Ratings
are available on a variety of platforms. You can easily check the Better Business Bureau rating, Google business ratings, social media, and Angie's List. This will give you a better idea of how the company ranks against other local companies in the area.
Experience
matters. The more experience, the better. And, more credit should be given to a plumbing company who has experience in your area.
Training
is a lifelong process. You should be able to ask about what training plumbing technicians receive at the plumbing company and how often training are conducted to keep skills current.
Length of Time in Business
says a lot about a business. Corruption usually closes a company down quickly. In general, you can place a little more trust in a company that has been around for a long time. Additionally, the length of service is a good indicator of experience and trust.
At Culler Plumbing, we are proud to be able to check all of these things off of your checklist. We are proud to have high ratings on Google Business, social media, and Angie's List. Additionally, we have an A+ rating by the Better Business Bureau. We have the training and experience, unmatched by any other plumbing company in Metro East Illinois.
We can diagnose and give you recommendations or a quote over the phone. We will schedule your plumbing repair, or if you have a plumbing emergency, we offer 24-hour plumbing services.
Contact us to schedule services with your local plumbing company today!