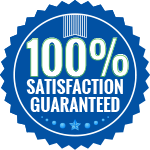 Mascoutah's Go-To Plumbing Company!
Plumbing services in Mascoutah are in high demand and Culler Plumbing Services is one of the most respected plumbing companies available. With more than 25 years of industry experience, we have the highest trained and experienced plumbers in Mascoutah. With the skill to handle any plumbing service and state-of-the-art equipment, there is no job too big or too small for our team!
If you are planning a bath or kitchen remodel, don't take on the project alone. Our local plumbers can help you ensure that all of the new faucets, drains, sinks, showers, tubs, and water appliances are installed correctly to prevent leaks.
Culler Plumbing offers 24-hour emergency plumbing service. We always arrive in fully stocked trucks so that our technicians can take care of every problem right away. Our talented plumbers always install the highest quality parts and provide our customers with up-to-date and efficient technology that can even help you save money on your water bill. We are careful to communicate clearly with you as we work so that you can have total confidence in our work.

For all of your plumbing needs, contact Mascoutah's go-to plumbing company, Culler Plumbing, today!
---
Keep your residential plumbing and heating system running with the help of your local Mascoutah plumbing company.
Annual Plumbing Checklist
For the most part, modern plumbing and heating systems are fairly low maintenance and you can expect things to run smoothly for upwards of a decade with proper care and maintenance. Proper care of your plumbing and heating systems include using the systems as intended and getting regular cleaning and maintenance performed.
Every year, you should have your local plumbing company take a look at your plumbing system, hot water heater, and furnace. They should perform inspections and routine maintenance to ensure proper performance and long-lasting comfort.
Furnace
Each year, your furnace should be inspected and cleaned in the fall, before it will be depended on to keep your home warm through the winter. Cleaning and inspections are not only critical to keeping your furnace running properly, but also for reducing energy consumption, extending the lifespan of your furnace, and reducing the risk of fire.
Water Heater
Your water heater is an essential part of both your plumbing and heating systems. Nowadays, hot water is more of a necessity than a luxury, and your hot water heater is responsible for circulating warm water throughout your home. At least annually, your hot water heater should be cleaned to rid any hard water deposits and residue. This will help keep clean, hot water circulating throughout your home as well as extend the life of your hot water heater, but it will keep your home more comfortable and your water bill low.
Plumbing System
Annual maintenance of your plumbing system should include an inspection, at a minimum, Your local plumber can inspect your pipes, drains, and entire plumbing system to identify and repair leaks and help prevent freezing or burst pipes.
At Culler Plumbing, our expert plumbers can inspect, repair, and replace any component of your residential plumbing system, water heater, or furnace. Don't wait until something is broken, schedule your routine maintenance now!
---

Keeping Your Bathroom Plumber-Free
At Culler Plumbing Services, we are proud to be the go-to plumbing company for Mascoutah and the surrounding Metro East Illinois area and love when we get calls to inspect or repair commercial or residential plumbing in the area. However, we know that homeowners and business owners don't get as excited as we do when they have to make the call for plumbing assistance. While not every plumbing problem is avoidable, some are, and our local plumber wants to let you in on a few things you can do for your bathroom to keep it plumber-free.
Keep a hair trap over your tub or shower drain to catch hair and other debris from entering the drain and causing a clog.
Clean the grime and hard water cleaned off of your showerhead to allow water to freely stream out and avoid causing leaks.
Only put water down drains (this applies to every drain in your house!).
Repair drips and leaks immediately to avoid wasting water or causing water damage.
Mind the "three flushable p's" — poo, pee, and (toilet) paper. Never flush anything else…. Or else.
Keep a plunger and a trashcan in the bathroom to avoid clogs or relieve them quickly.
Avoid commercial drain cleaners — contact us for safe water jetting.
Monitor water pressure changes.
Don't put anything in your toilet tank. This is not a storage area, nor does placing a brick inside reduce your water bill. Just don't do it!
For any bathroom (or any other room in the house, for that matter) plumbing problems, contact your local Mascoutah plumber today.