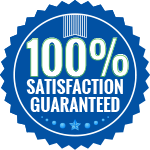 Mascoutah's Go-To Plumbing Company!
Plumbing services in Mascoutah are in high demand and Culler Plumbing Services is one of the most respected plumbing companies available. With more than 25 years of industry experience, we have the highest trained and experienced plumbers in Mascoutah. With the skill to handle any plumbing service and state-of-the-art equipment, there is no job too big or too small for our team!
If you are planning a bath or kitchen remodel, don't take on the project alone. Our local plumbers can help you ensure that all of the new faucets, drains, sinks, showers, tubs, and water appliances are installed correctly to prevent leaks.
Culler Plumbing offers 24-hour emergency plumbing service. We always arrive in fully stocked trucks so that our technicians can take care of every problem right away. Our talented plumbers always install the highest quality parts and provide our customers with up-to-date and efficient technology that can even help you save money on your water bill. We are careful to communicate clearly with you as we work so that you can have total confidence in our work.

For all of your plumbing needs, contact Mascoutah's go-to plumbing company, Culler Plumbing, today!