Plumber in Mascoutah, Illinois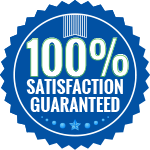 Plumbing services in Mascoutah, Illinois are in high demand and Culler Plumbing Services is one of the most respected plumbing companies available. With over 20 years of industry experience, we have the highest trained plumbers in Mascoutah, and no job is too big or too small for our team.
Culler Plumbing offers 24-hour Emergency Service. We always arrive in fully stocked trucks so that our technicians can take care of every problem right away. Our talented plumbers always install the highest quality parts and provide our customers with the more recent and efficient technology. We are careful to communicate clearly with you as we work so that you can have total confidence in our work.
A Few of Our Services Include:
For a plumber that you can trust, contact us at Culler Plumbing!