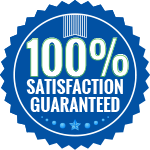 Many plumbing companies or contract plumbers try to rip customers off by training their technicians to charge by the hour and work slowly. Here at Culler Plumbing Services, we are dedicated to being open and honest with our customers, while also offering them the highest quality plumbing services available. As part of this commitment, we always charge by the job and use the most advanced technology available, while offering affordable pricing. Additionally, our plumbers have fully-stocked trucks that don't require them to leave the job until it is complete, correctly!
With over 20 years of industry experience, we have the knowledge and equipment to take care of any plumbing problem in Millstadt, IL no matter how big or small.
Don't waste your time, Contact Culler Plumbing in Millstadt,IL Today!

---

What Culler Plumbing Can Help Homeowners Better Understand
At Culler Plumbing, we believe in empowering homeowners to care for their plumbing and septic systems to improve the health of your home and prevent costly damage. The following is a list of some of the things that every homeowner should know about their plumbing system.
How to read both your water meter and your water bill. You should understand where these numbers come from and what can affect them.
How to properly plunge your toilet and clear drain clogs.
How to shut the water off, both at independent faucets and the main house access.
How to shut off the gas, both at independent appliances and the main house gas line.
How to change the water temperature of the house.
Where your sump pump is located.
Phone numbers of who to call in case of emergency — water company, city sewer company, gas company, and your local trusted emergency plumber.
If you don't know how to do all of these things, it's okay! That's why the plumbers at Culler Plumbing Services don't just do emergency plumbing and routine plumbing repairs. We offer plumbing inspections and routine maintenance services. No reason to wait until something is broken!
At Culler Plumbing, we are proud to be able to help with all of the things on this list and so much more! Our plumbers have experience that is unmatched in Metro East Illinois.
Contact us to schedule services with your local plumbing company today!
---
How to avoid a plumbing scam — hire a Millstadt plumber you can trust.
Plumbing is not a skill that every homeowner has honed, and this is common knowledge. However, modern plumbing is a part of every homeowner's life, and at some point, you will need a plumber. Whether it is for your routine annual plumbing inspections or for an emergency plumbing situation, when you call your local plumber, you'll want to know that you are getting the right service at a fair price. Here are some pro tips from your trusted Millstadt plumbing company.
If it sounds too good to be true, it probably is.
Door-to-door plumbers are likely up to no good.
Check ratings and reviews before hiring a plumber — Angie's List, the Better Business Bureau, Google Business, and social media reviews.
Get a second (or third) opinion or free quote.
Don't sign anything until you are sure!
Get an estimate in writing.
Don't make down payments or payments before service.
Signs you aren't being scammed.
Now that we have identified some of the red flags of a plumbing scam, let's discuss a few ways you can feel confident in your decision to hire the right plumber for the job.
The plumbing company is highly recommended by trusted sources — tried is true, and customers don't lie.
They offer obligation-free estimates, and give you a quote in writing.
There are no pushy sales people pressuring you to sign a contract.
Their skills are backed by experience and credentials.
They are licensed, bonded, and insured.
At Culler Plumbing Services, our plumbers charge by the job, not by the hour, so you can be sure that you are getting what you pay for, as quick as possible, and the job is done right the first time! Our plumbers are your neighbors and have been serving the Metro East Illinois area for more than 25 years. Contact us for your free estimate today!