Plumber in Millstadt, Illinois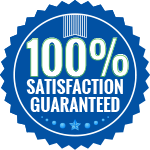 Many plumbing companies or contract plumbers try to rip customers off by training their technicians to charge by the hour and work slowly. Here at Culler Plumbing Services, we are dedicated to being open and honest with our customers, while also offering them the highest quality plumbing services available. As part of this commitment, we always charge by the job and use the most advanced technology available, while offering affordable pricing. Additionally, our plumbers have fully-stocked trucks that don't require them to leave the job until it is complete, correctly!
With over 20 years of industry experience, we have the knowledge and equipment to take care of any plumbing problem in Millstadt, IL no matter how big or small.
Don't waste your time, Contact Culler Plumbing in Millstadt,IL Today!
Some of Our Services include:
Licensed, bonded, and insured, you can trust us with all of your plumbing needs! Contact us today!