Plumber in Alton Illinois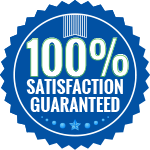 Keeping Alton's Plumbing Flowing Like the Mighty Mississippi
Located on the Mississippi River, the city of Alton, Illinois knows a thing or two about water. The lives of our residents and the spirit of our city revolve around the mighty river. Culler Plumbing is the local plumbing contractor that knows a thing or two about the water flowing to and from Alton homes. Our thorough knowledge of the problems associated with living in this beautiful city, the toll it takes on your pipes, and the needs that you have as a resident will make us your favorite local plumber.

Even though Alton has been named the most haunted city in America, don't let the noise in your pipes convince you of a paranormal presence — it could be the result of a much more tangible problem. At Culler Plumbing, we are your 24-hour plumber, ready to serve any of your plumbing, drain cleaning, excavation, and septic needs. Day or night, we provide expert technicians and plumbing services you can trust.

Plumbing Services in Alton
Culler Plumbing is proud to be the preferred plumbing contractor in Alton and the entire Metro East Illinois Area. While you may call us your favorite plumber, you should know that we offer a wide range of services that include much more than fixing leaks or unclogging your toilets — although we do that too!
Residential Plumbing Services
Our residential plumbing services include everything from installing, replacing, repairing, and unclogging your toilets; outfitting your home with water softeners, water heaters, and sump pumps; and, handling all of your gas needs! Some additional residential services we offer include:
Our service menu makes us an asset when it comes to remodeling your home! Whether you want to complete a full bathroom overhaul, install a new kitchen, or you want to upgrade your pipes, our experienced plumbers can get the job done right, the first time!
Sewer, Septic, and Outside Line Services
Your plumbing system is a full, inter-woven system that extends far beyond the boundaries of your home. Not to fret, the plumbers at Culler Plumbing are able to help with all of your plumbing needs.
Whether you have a main line water break or your sewer lines are backing up, we can help.
At Culler Plumbing, we offer our expert plumbing services to you at prices you can afford. We charge by the job, not by the hour, so you can rest assured that our technicians will work quickly and efficiently to get your job done. Contact us for your complimentary consultation today!