Plumber in Alton Illinois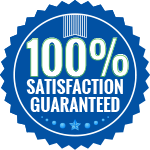 Located on the Mississippi River, the city of Alton, Illinois knows water, and Culler Plumbing is no exception.  Our thorough knowledge of the problems associated with living in this beautiful city, the toll it takes on your pipes, and the needs that you have being a resident, will make us your favorite local plumber.
Named the most haunted city in America, don't let the noise in your pipes convince you of a paranormal presence, it could be the result of a much more tangible problem.  At Culler Plumbing, we are your 24-hour plumber, ready to serve any of your water, piping, draining, remodeling, and excavations needs. Day or Night, we provide expert technicians and plumbing services you can trust.
In addition to routine and emergency plumbing services, our service menu includes:
Contact us today for any of your plumbing needs