Plumber in Troy, Illinois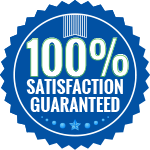 The city of Troy was founded by those who believed in responsibility and a strong work ethic, and that culture still thrives today. You should expect the same from the plumbers you trust to work on your residential plumbing system. Culler Plumbing, Troy's local, trusted plumbing company, has found success as the direct result of hard work, dedication, unmatched customer service, affordability, and a thorough knowledge of everything that would make a plumbing system in Illinois go wrong.
Our 24 hour plumbing services are top notch; if you need an emergency plumber, one of ours will be on the way with a fully-stocked truck, quicker than a flood. Our plumbing services include everything from excavations to remodeling to simply unclogging drains. Other services include:  
Licensed, bonded, and insured, you can trust us with all of your plumbing needs! Contact us today!