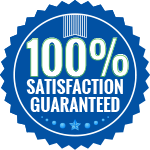 The city of Troy was founded by those who believed in responsibility and a strong work ethic, and that culture still thrives today. You should expect the same from the plumbers you trust to work on your residential plumbing system. Culler Plumbing, Troy's local, trusted plumbing company, has found success as the direct result of hard work, dedication, unmatched customer service, affordability, and a thorough knowledge of everything that would make a plumbing system in Illinois go wrong.
Unfortunately, plumbing emergencies don't always happen during "normal business hours." There is nothing convenient about a frozen or burst pipe, a sewage backup, or a leak. To help reduce the damage these things cause, our normal business hours are driven by your plumbing system. Our 24 hour plumbing services are top notch; if you need an emergency plumber, one of ours will be on the way with a fully-stocked truck, quicker than a flood. Our emergency plumbing services include everything from excavations to remodeling to simply unclogging drains.
---

Why Hire Culler's Plumbing Experts
When you are looking for a local plumbing company, there are some things you should look for.
Reputation – Reputation guides service-based industries in most. If your neighbor can trust a plumbing company, chances are, you can too! Culler Plumbing Services is proud to hold a quality reputation in Metro East Illinois. Our plumbing company has been awarded as a top rated plumber in Troy. We also have a Better Business Bureau rating of A+ and a 4.6 out of 5 on customer satisfaction reviews on Google Services.
Price – A trustworthy plumbing company will provide you with all the price information up front before they begin work. At Culler Plumbing, we charge by the job, not by the hour, so there are no surprise fees and what we quote you is what you pay.
License, insurance, and bond – Making sure that the plumbing company you hire has these credentials is important to make sure that the services are verified and protected! At Culler Plumbing Services, we know the importance of these credentials and make sure that we are always up-to-date.
Experience – There are some things you can allow a trainee to practice on, but your plumbing system is not it. Culler Plumbing Services have been providing plumbing services in Troy for nearly a quarter-century! Our experienced technicians are equipped with some of the best training and are provided with state-of-the-art equipment and techniques.
Contact us to schedule your plumbing services with your trusted local plumber today!

---

How to reduce your water bill and save water: Tips from your local Troy plumber.
We are fortunate to love in Metro East Illinois, where each house and commercial building, as historical as it may be, has the luxury of running hot and cold water. This is something that most people take for granted, until it either does not work, or the bill comes! If you have noticed higher than normal water bills or you are simply looking for a way to help conserve one of our most precious natural resources, consider these tips from your local Troy plumbing company.
How to conserve water.
Only run full loads in your washing machine and dishwasher.
Keep your water heater clean and functioning to prevent running the water to "warm up" your showers, and limit showers to just as long as you need to bathe.
Fix any leaks or dripping faucets as soon as you notice it.
Set your sprinklers on a timer so you don't forget about them.
Turn off the faucet while you are brushing your teeth.
Have an annual inspection performed on your plumbing system.
What to do if your water bill is high.
If your water bill is high or higher than normal and you have tried all the tips listed above, it may be time to enlist the help of your local plumber! At Culler Plumbing Services, we can perform an inspection on your plumbing system to identify any leaks or problems that may be the source of your large water bill.
Our plumbers can also perform an inspection on your water appliances to ensure that they are not the source of your high water bills. If your water heater, softener, or filtration system are old and need to be replaced, our plumbers can take care of the hook-up and heavy lifting for you.
Contact our expert plumbers to get the help you need today!