Plumber in Troy, Illinois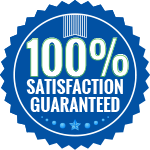 Nobody knows Troy like you do.  Don't let anyone but a local plumber work on your pipes.  Culler Plumbing's success is the direct result of hard work, dedication, unmatched customer service, affordability, and a thorough knowledge of everything that would make a plumbing system in Illinois go wrong.
Our 24 hour plumbing services are top notch, including everything from excavations to remodeling to unclogging drains.  Licensed, bonded, and insured, you can trust us with all of your plumbing needs! Contact us today!